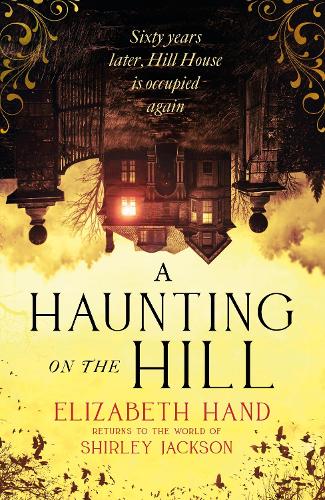 A Haunting on the Hill
Hardback 
Published on: 03/10/2023
Synopsis
Sixty years later, Hill House is occupied again. Discover the landmark first novel ever to return to Hill House, officially authorised by the Shirley Jackson estate. Playwright Holly Sherwin is close to her big break. Having received a grant to develop her new play, all she needs is time and space to bring her vision to life. Then on a weekend away, she stumbles upon Hill House - an ornate if crumbling gothic mansion, near-hidden outside a small town. Soon Holly's troop of actors - each with ghosts of their own - arrive at Hill House for a month-long creative retreat. But before long they find themselves at odds not just with one another, but with the house itself. For something has been waiting patiently in Hill House all these years. Something no longer content to walk alone.
Publisher:

Little, Brown Book Group

ISBN:

9781408729571

Number of pages:

336

Weight: 550g
Dimensions:

238 x 160 x 34 mm

Brilliant Read!
Thank you to the publishers for this review copy. A follow up to a classic you say... well this is exciting, risky but I am in! Very pleased to report that...
READ MORE


A Haunting on the Hill (Hardback) zoom A Haunting on the Hill
This is an eerie and creepy story loosely connected with the original "The Haunting of Hill House" by Shirley Jackson. Using a contemporary setting of a s...
READ MORE