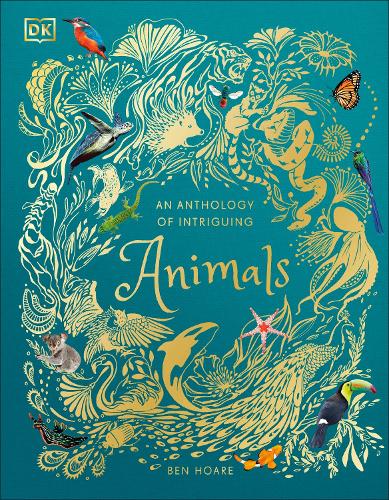 An Anthology of Intriguing Animals
Hardback 
Published on: 04/10/2018
Synopsis
This animal encyclopedia with a twist showcases more than 100 animals in close-up detail. Arranged from biggest to smallest, the wildlife of the world is revealed with stunning photography and gorgeous illustrations. The storybook descriptions will delight children and let them discover amazing animal facts, such as why the slow-motion sloth is so sluggish and how the plodding pangolin protects itself from predators, as well as some of the stories and myths surrounding their favourite beasts. This beautiful modern bestiary lets you find the animals that interest you and uncover new favourites along the way. From lions and butterflies to sharks and spiders there's an animal for everyone in this celebration of the animal kingdom. Every animal is shown both photographically and illustrated, and children will love poring over the detailed images. The index is packed with reference information, including the size and location of each species, and a tree of life shows how the animal groups are connected. With foil on the cover, gilded edges, and a ribbon for keeping your place, An Anthology of Intriguing Animals makes an attractive gift for any child who can't get enough of wildlife and nature. With engaging information and absorbing images, this book is perfect for children to explore by themselves or for bedtime stories.
Publisher:

Dorling Kindersley Ltd

ISBN:

9780241334393

Number of pages:

224

Weight: 1355g
Dimensions:

282 x 222 x 30 mm

Amazingly Magical
DK have done it again. They have published this sublime anthology - one that will be adored by children and adults alike. It's absolutely beautiful and st...
READ MORE


Inspiring and great fun
Each animal in this lavishly illustrated collection gets a 2 -page spread featuring an illustration, some facts and most noticeably a photo which can often...
READ MORE


A brilliant guft
My god son (7) loved it, And I'm tempted to buy a copy for myself!