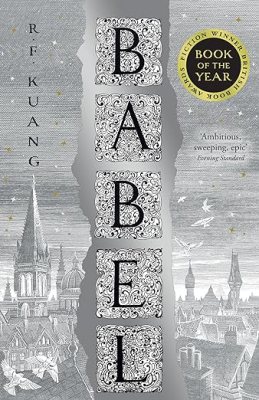 Babel: Or the Necessity of Violence: an Arcane History of the Oxford Translators' Revolution: Exclusive Edition
Paperback 
Published on: 28/09/2023
Synopsis
A new dark academic fantasy by the New York Times bestselling author of The Poppy War. Traduttore, traditore: An act of translation is always an act of betrayal. Oxford, 1836. The city of dreaming spires. It is the centre of all knowledge and progress in the world. And at its centre is Babel, the Royal Institute of Translation. The tower from which all the power of the Empire flows. Orphaned in Canton and brought to England by a mysterious guardian, Babel seemed like paradise to Robin Swift. Until it became a prison... but can a student stand against an empire? An incendiary new novel from award-winning author R.F. Kuang about the power of language, the violence of colonialism, and the sacrifices of resistance.
Publisher:

HarperCollins Publishers

ISBN:

9780008660567

Number of pages:

560

Weight: 270g
Dimensions:

198 x 129 x 35 mm

A pleasant discovery
A good read.


Complex but compelling
Complex and pace struggles at times. But delivers with good characters and ideas


Brutal and Necessary
So. First of all: Wow. Second of all: My Gods. Thirdly: This paragraph — "Oxford at night was still so serene […]. It still looked like a city carved ou...
READ MORE