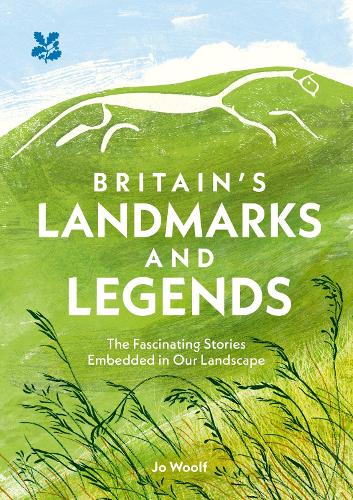 Britain's Landmarks and Legends: The Fascinating Stories Embedded in Our Landscape
Jo Woolf

(author)
,
National Trust Books

(author)
Hardback 
Published on: 14/09/2023

Such a lovely book to sit and flick through
This is a brilliant idea for a book. So often when I'm reading a guide to a place they mention a 'well known' fable or legend about the place and carry on ...
READ MORE


Beautifully presented
I was lucky enough to receive an advance copy of this beautiful book and it exceeded my expectations! The landmarks and legends are grouped together in six...
READ MORE

Synopsis
Discover the history, legends and folklore of Britain's most intriguing landmarks. This beautifully illustrated book reveals the secrets and stories of fifty icons of Britain's landscape. Some are natural wonders, such as Cheddar Gorge, Sherwood Forest and the white cliffs of Dover. Others were made by our distant ancestors: the standing stones of Avebury and Calanais, the Uffington White Horse, the burial mounds of Sutton Hoo. Discover how they came to be, the legends and traditions that surround them, and how they have inspired famous writers and poets. Reconnect with our ancient landscape with this fascinating and surprising guide.
Publisher:

HarperCollins Publishers

ISBN:

9780008567644

Number of pages:

224

Weight: 460g
Dimensions:

198 x 142 x 24 mm