Synopsis
All trails became dead-ends. Tips that had at first seemed urgent now faded away. The waiting game began. Whoever had the manuscripts would want money, and a lot of it. They would surface eventually, but where and when, and how much would they want? The most daring and devastating heist in literary history targets a high security vault located deep beneath Princeton University. Valued at $25 million (though some would say priceless) the five manuscripts of F Scott Fitzgerald's only novels are amongst the most valuable in the world. After an initial flurry of arrests, both they and the ruthless gang of thieves who took them have vanished without trace. Dealing in stolen books is a dark business, and few are initiated to its arts - which puts Bruce Kable right on the FBI's Rare Asset Recovery Unit's watch list. A struggling writer burdened by debts, Mercer Mann spent summers on Florida's idyllic Camino Island as a kid, in her grandmother's beach cottage. Now she is being made an offer she can't refuse: to return to the peace of the island, to write her novel - and get close to a certain infamous bookseller, and his interesting collection of manuscripts... Undoubtedly one of the greatest and most popular thriller writers of all time, John Grisham started his career juggling a day job at a small law practice in Mississippi with penning his debut A Time to Kill but real success came with his follow-up novel The Firm when it was picked up for a Hollywood adaptation. Since then he's repeated this success with worldwide bestsellers including The Pelican Brief, The Rainmaker and The Runaway Jury.
Publisher:

Hodder & Stoughton

ISBN:

9781473663749

Number of pages:

320

Weight: 278g
Dimensions:

198 x 128 x 30 mm

Action, excitement and a few laughs
A page turning thriller set in the world of authors and priceless manuscripts. F. Scott Fitzgerald's original manuscripts are stolen, in a dramatic manner...
READ MORE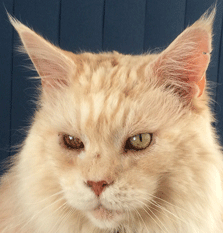 Grisham's Back ! Great Read
I loved some of the earlier Grisham books. Then he seemed to get a bit lost and could be very tendentious - almost lecturing and certainly labouring his va...
READ MORE


Different For Grisham But Excellent
My first ever thriller was "The Whistler" by the same author, which I read just a few days ago. I was told that this is a bit of a different story to Grish...
READ MORE


A different style. Of writing for grisham
This is a great story by john grisham. I enjoyed reading the book it is an excellent book well written 5 stars.


5 stars to the book
I just could'nt put the book down it was such an excellent book to read i will pick it up and get engrossed in the story written by the talented storytell...
READ MORE