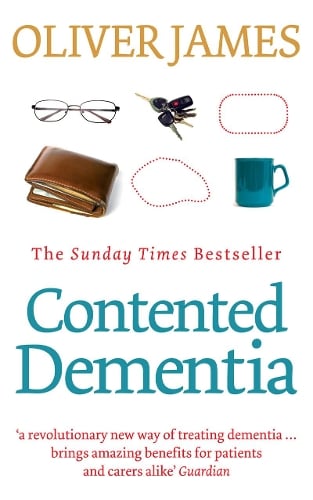 Contented Dementia: 24-hour Wraparound Care for Lifelong Well-being
Paperback 
Published on: 06/08/2009
Synopsis
Dementia is a little understood and currently incurable illness, but much can be done to maximise the quality of life for people with the condition. Contented Dementia - by clinical psychologist and bestselling author Oliver James - outlines a groundbreaking and practical method for managing dementia that will allow both sufferer and carer to maintain the highest possible quality of life, throughout every stage of the illness. A person with dementia will experience random and increasingly frequent memory blanks relating to recent events. Feelings, however, remain intact, as do memories of past events and both can be used in a special way to substitute for more recent information that has been lost. The SPECAL method (Specialized Early Care for Alzheimer's) outlined in this book works by creating links between past memories and the routine activities of daily life in the present. Drawing on real-life examples and user-friendly tried-and-tested methods, Contented Dementia provides essential information and guidance for carers, relatives and professionals.
Publisher:

Ebury Publishing

ISBN:

9780091901813

Number of pages:

304

Weight: 301g
Dimensions:

216 x 135 x 22 mm

Look no further
Far and away, the best book about how to care for dementia patients. I have used it in my own home for three people and I can honestly say it works.


Life changing
This book is seriously something you must read if you know, care or even want to educate yourself on the disease. Wish I'd heard about it sooner!