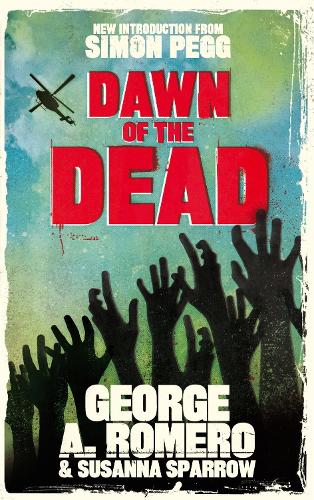 Dawn of the Dead: The original end of the world horror classic
George Romero

(author)
,
Susanna Sparrow

(author)
,
Simon Pegg

(author of introduction)
Paperback 
Published on: 10/05/2012
Synopsis
WHEN THE END OF THE WORLD COMES, WHAT WILL YOU BE DOING? The classic horror that inspired a genre: if you haven't read this yet, you need to. If you have, you'll want to again. Includes a brilliant and exclusive introduction from Simon Pegg. When there is no more room in hell, the dead will walk the earth. George A. Romero's iconic film and novel terrified generations. Now Dawn of the Dead is back to terrify once more. The world is being devastated by zombies. No one knows how far they have spread, or how to stop them. And as the living fight to save themselves, society collapses. Four people escape the chaos of downtown Philadelphia and find shelter in a shopping mall. As the survivors exhaust their greed and the undead scrape at the doors, the refuge becomes a prison. And soon there will be nowhere left to hide . . .
Publisher:

Little, Brown Book Group

ISBN:

9780751549157

Number of pages:

320

Weight: 260g
Dimensions:

198 x 128 x 26 mm

Birth of of legend
How do you start a review when the book you are reviewing is not only seminal but the birth of a legend. George A Romero born and raised in Pittsburgh,in 1...
READ MORE


Enjoyable.
I enjoyed this book, although some of the writing was overly vague or stilted, and sometimes felt like a description of scenes in a movie rather than an at...
READ MORE