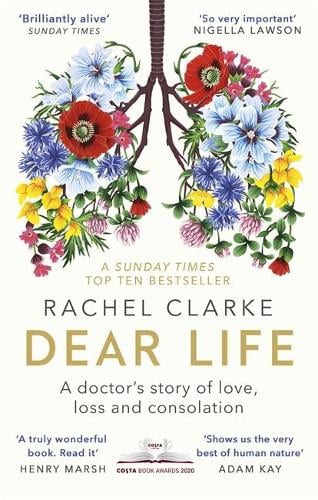 Dear Life: A Doctor's Story of Love, Loss and Consolation
Paperback 
Published on: 03/09/2020
Synopsis
Shortlisted for the Costa Biography Novel Award 2020 Waterstones Non-Fiction Book of the Month for September 2020 Longlisted for the Baillie Gifford Prize 2020 From the Sunday Times bestselling author of Your Life in My Hands comes this vibrant, tender and deeply personal memoir that finds light and love in the darkest of places. As a specialist in palliative medicine, Dr Rachel Clarke chooses to inhabit a place many people would find too tragic to contemplate. Every day she tries to bring care and comfort to those reaching the end of their lives and to help make dying more bearable. Rachel's training was put to the test in 2017 when her beloved GP father was diagnosed with terminal cancer. She learned that nothing - even the best palliative care - can sugar-coat the pain of losing someone you love. And yet, she argues, in a hospice there is more of what matters in life - more love, more strength, more kindness, more joy, more tenderness, more grace, more compassion - than you could ever imagine. For if there is a difference between people who know they are dying and the rest of us, it is simply this: that the terminally ill know their time is running out, while we live as though we have all the time in the world.  Dear Life is a book about the vital importance of human connection, by the doctor we would all want by our sides at a time of crisis. It is a love letter - to a father, to a profession, to life itself.
Publisher:

Little, Brown Book Group

ISBN:

9780349143934

Number of pages:

336

Weight: 260g
Dimensions:

196 x 126 x 28 mm

Dear life
Brilliant book, most powerful book I have read in years


Dear life
Best book I have read, had me in tears. Compulsive reading could not put it down


Depressing!!
It is only for medical students, real tragedy of serious ill people. If you need something to change your mood, don't go for this book at all.


Really beautiful and heartfelt
As a longtime hospice caregiver volunteer, I recognize the best of my experience of hospice in Dr. Clarke's writing. This is a lovely book that does not sh...
READ MORE