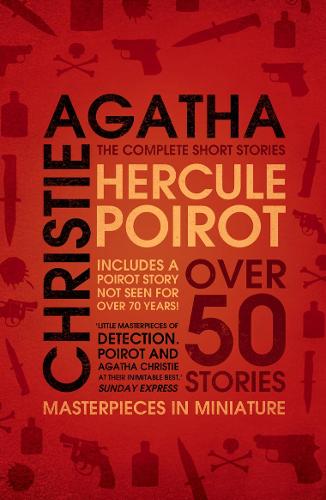 Hercule Poirot: the Complete Short Stories
Paperback 
Published on: 01/11/1999
Synopsis
All 51 Hercule Poirot short stories presented in chonological order in a single volume – plus a bonus story not seen for more than 70 years. 'My name is Hercule Poirot and I am probably the greatest detective in the world.' The dapper, moustache-twirling little Belgian with the egg-shaped head, curious mannerisms and inordinate respect for his own 'little grey cells' has solved some of the most puzzling crimes of the century. Appearing in Agatha Christie's very first novel in 1920 and her very last in 1975, Hercule Poirot became the most celebrated detective since Sherlock Holmes, appearing in 33 novels, a play, and these 51 short stories. Arranged in their original publication order, these short stories provide a feast for hardened Agatha Christie addicts as well as those who have grown to love the detective through his many film and television appearances. This new edition now also includes Poirot and the Regatta Mystery, an early version of an Agatha Christie story not published since 1936!
Publisher:

HarperCollins Publishers

ISBN:

9780006513773

Number of pages:

928

Weight: 640g
Dimensions:

198 x 129 x 57 mm

Favourite author
Complete collection of the various Poirot stories including previously unpublished version of one story.