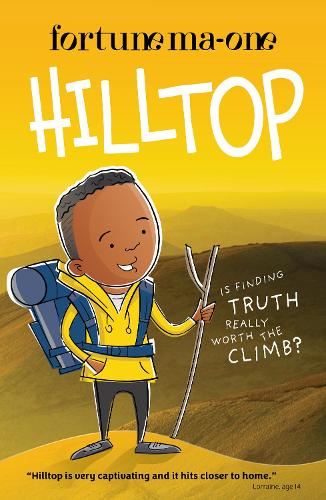 HILLTOP: Is Finding Truth Really Worth the Climb?
Paperback 
Published on: 07/09/2021
Synopsis
One mountain to conquer, but seven hills to cross first! Growing up in Sheffield, England, bright Denzel is on his way to a great many adventures, some he dreams of and others life throws at him. Teachers adore him, his friends are the best, and he makes his mark wherever he goes. But again and again unexpected twist of events crush his home and his world, and new challenges emerge around every bend. Will hope be enough to steel his resolve? Join us on an epic journey full of highs and lows as a feisty young boy battles to find his true north.
Publisher:

Ubuntu Courtyard

ISBN:

9781838380809

Dimensions:

198 x 129 mm

Heartwarming & inspiring
Hilltop is an inspiring and down to earth tale for every child. It is the story of people from around the world who have found a place in England to call h...
READ MORE


The amazing hilltop
It was a really enjoyable book and it had a surprising ending. I really recommend it. (Jack aged 9)


So Hard to put down!
This book teaches that with practice and determination, anything is possible.