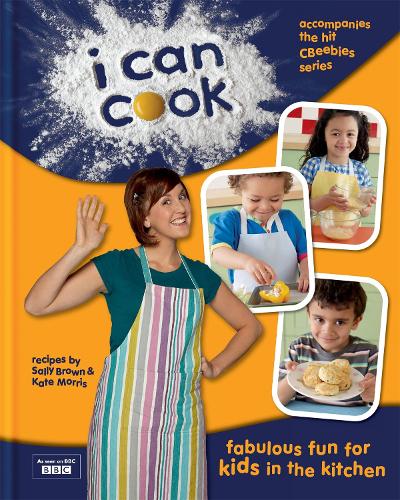 I Can Cook
Sally Brown

(author)
,
Kate Morris

(author)
Hardback 
Published on: 01/09/2010
Synopsis
'i can cook' has been a great hit on CBeebies (and BBC2,where each 15 minuteprogramme repeats daily during its run), regularly achieving a 30% audienceshare. Led by charismatic presenter Katy Ashworth, 3-5 year olds learn how theycan make a fantastic range of food themselves - with just the odd bit of help from agrown-up.Now over 50 recipes are available here for everyone to try at home. Lotsand lots of step-by-step pictures make it easy to follow the instructions and getgreat results. And with food ranging from cheesy lasagne and sunshine breakfastmuffins, to chocolate and mandarin pudding and chunky banana bread, the wholefamily can enjoy what the kids cook up in the kitchen.
Publisher:

Octopus Publishing Group

ISBN:

9780600622062

Number of pages:

128

Weight: 630g
Dimensions:

262 x 204 x 18 mm

Fab cookbook for kids and novice cooks
My daughter was thrilled to get this for her 5th birthday we have done alot of the recipes in the book, its very simple to read and has lovely pictures whi...
READ MORE


Great collection!
What I like about this cookery book is that it gives simple recipes but not boring ones. There is plenty of flavour and interesting ingredients to expand t...
READ MORE