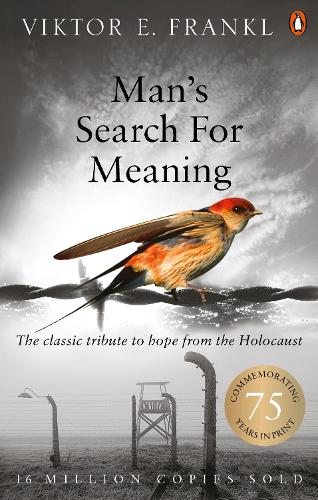 Man's Search For Meaning: The classic tribute to hope from the Holocaust
Paperback 
Published on: 06/05/2004
Synopsis
A prominent Viennese psychiatrist before the war, Viktor Frankl was uniquely able to observe the way that both he and others in Auschwitz coped (or didn't) with the experience. He noticed that it was the men who comforted others and who gave away their last piece of bread who survived the longest - and who offered proof that everything can be taken away from us except the ability to choose our attitude in any given set of circumstances. The sort of person the concentration camp prisoner became was the result of an inner decision and not of camp influences alone. Frankl came to believe man's deepest desire is to search for meaning and purpose. This outstanding work offers us all a way to transcend suffering and find significance in the art of living.
Publisher:

Vintage Publishing

ISBN:

9781844132393

Number of pages:

160

Weight: 114g
Dimensions:

198 x 126 x 9 mm

A must read
Do yourself a favour and read this


Very interesting read!
Well worth the read!!! Only a very small book but certainly makes you think.


Very interesting and inspiring read
The book is in two parts; the "story" of Frankl's time in concentration camps and a description of his logotherapy practice. As a personal development coac...
READ MORE


Pick Up This Book
You feel as though you're living the authors life with him, though sometimes hard to read, it's a true insight to the lives these men and women lived durin...
READ MORE


Absorbing and Fascinating Book
Viktor Frankl, a psychiatrist survived Auschwitz and other death camps. Between 1942 and 1945 he laboured in four different camps where his parents, brothe...
READ MORE