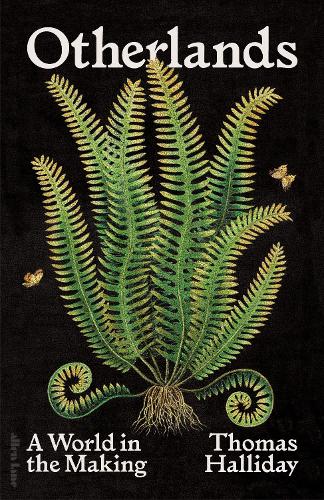 Otherlands: A World in the Making
Hardback 
Published on: 01/02/2022
Synopsis
Shortlisted for The James Cropper Wainwright Prize for Nature Writing 2022 Longlisted for the Baillie Gifford Prize for Non-Fiction 2022 A dazzlingly original, lyrical and epic encounter with the Earth as it used to be. This is the past as we've never seen it before. Otherlands is an epic, exhilarating journey into deep time, showing us the Earth as it used to exist, and the worlds that were here before ours. Travelling back in time to the dawn of complex life, and across all seven continents, award-winning young palaeobiologist Thomas Halliday gives us a mesmerizing up close encounter with eras that are normally unimaginably distant. Halliday immerses us in a series of ancient landscapes, from the mammoth steppe in Ice Age Alaska to the lush rainforests of Eocene Antarctica, with its colonies of giant penguins, to Ediacaran Australia, where the moon is far brighter than ours today. We visit the birthplace of humanity; we hear the crashing of the highest waterfall the Earth has ever known; and we watch as life emerges again after the asteroid hits, and the age of the mammal dawns. These lost worlds seem fantastical and yet every description - whether the colour of a beetle's shell, the rhythm of pterosaurs in flight or the lingering smell of sulphur in the air - is grounded in the fossil record. Otherlands is a staggering imaginative feat: an emotional narrative that underscores the tenacity of life - yet also the fragility of seemingly permanent ecosystems, including our own. To read it is to see the last 500 million years not as an endless expanse of unfathomable time, but as a series of worlds, simultaneously fabulous and familiar.
Publisher:

Penguin Books Ltd

ISBN:

9780241405741

Number of pages:

416

Weight: 648g
Dimensions:

240 x 162 x 37 mm

A great book to delve into
A fascinating account of the geological history of the world, ending with a look forward to how things might be in the future. The descriptions are so vivi...
READ MORE


A fascinating journey into Earth's deep past
"After travelling so far back in time, it is only by turning and looking back down the road to the present that we begin to classify those that exist in th...
READ MORE


A fascinating natural history of the distant past
This is a natural history book with a twist - it is about the flora, fauna and landscapes of the Earth as they were millions of years ago. It begins in Ala...
READ MORE


Much needed perspective
Dazzling, evocative and thought provoking. Finally a book that got my head around what evolved when, and how, and what led to their sad demise. So immersiv...
READ MORE


Beautifully immersive!
Thomas Halliday takes us on a stroll back in time, 550 million years to be exact, leading us through the incredible landscapes of the Earth's different epo...
READ MORE


Beautifully grounding!
This book provides an awe-inspiring and grounding account of the natural world of the past. In a time of climate doom, this book is both humbling and encou...
READ MORE


An amazing journey through time
An amazing journey through time, evocative and thought-provoking .