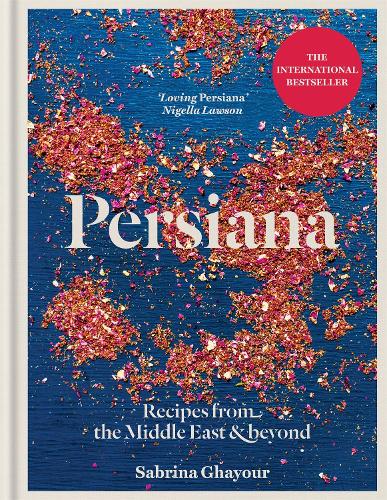 Persiana: Recipes from the Middle East & Beyond
Hardback 
Published on: 06/05/2014
Synopsis
A celebration of the food and flavours from the regions near the Southern and Eastern shores of the Mediterranean Sea, with over 100 recipes for modern and accessible Middle Eastern dishes, including Lamb & Sour Cherry Meatballs; Chicken, Preserved Lemon & Olive Tagine; Blood Orange & Radicchio Salad; Persian Flatbread; and Spiced Carrot, Pistachio & Coconut Cake with Rosewater Cream. Persiana is a must-have cookbook, an instant classic. Now Sabrina's highly anticipated follow-up books, Sirocco and Feasts, are out now!
Publisher:

Octopus Publishing Group

ISBN:

9781845339104

Number of pages:

240

Weight: 1009g
Dimensions:

248 x 194 x 28 mm

Middle Eastern recipes made easy
I enjoy Middle eastern cookery and this is one of my favourite books, I have cooked a range of the recipes and generally found them delicious. The author d...
READ MORE


Superb Book
Ignore the other comments. Many of the recipes are superb, I have made most of them.


My go-to cookbook to impress
This cookbook has quickly become one of my staples, and I regularly try out new recipes both at home for my family and when entertaining. The pictures are ...
READ MORE