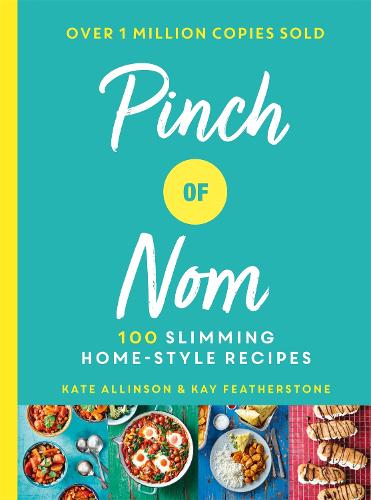 Pinch of Nom: 100 Slimming, Home-style Recipes
Kay Allinson

(author)
,
Kate Allinson

(author)
Hardback 
Published on: 21/03/2019
Synopsis
Get set for the first cookbook from the founders of the UK's most visited food blog. Sharing delicious home-style recipes with a hugely engaged online community, pinchofnom.com has helped millions of people to cook well and lose weight. The Pinch of Nom cookbook can help novice and experienced home-cooks enjoy exciting, flavourful and satisfying meals - all of which are compatible with the principles of Weight Watchers and Slimming World. There are 100 incredible recipes in the book, 33 of which are vegetarian. Each recipe has been tried and tested by twenty Pinch of Nom community members to ensure it is healthy, full of flavour and incredibly easy to make. Whether it's Cumberland Pie, Mediterranean Chicken Orzo, Mexican Chilli Beef or Chicken Balti, this food is so good you'll never guess the calorie count. The recipes are labelled with helpful icons to guide you towards the ones that suit you best - whether you're looking for something veggie, fancy a fakeaway, want to feed a family of four or have limited time to spare. Kate Allinson and Kay Featherstone owned a restaurant together in The Wirral, where Kate was head chef. Together they created the Pinch of Nom blog with the aim of teaching people how to cook. They began sharing healthy, slimming recipes and today Pinch of Nom is the UK's most visited food blog with an active and engaged online community of over 1.5 million followers. Showing that dieting should never be a barrier to good food, Pinch of Nom is the go-to home cookbook for mouthwatering meals that tick all the boxes.
Publisher:

Pan Macmillan

ISBN:

9781529014068

Number of pages:

272

Weight: 1049g
Dimensions:

253 x 196 x 26 mm

Amazing cookbook!
This book not only looks eye catching from the outside but also on the inside. With its easy to follow recipes it offers alternative cooking methods (oven,...
READ MORE


Pinch of nom!
Absolutely love this book! So many new recipes to try out !


Fantastic book
This book is eye catching, with a large choice of recipes, which are so easy to follow. The recipes have been lovingly chosen, and designed to help with s...
READ MORE


Impressed......absolutely!
I bought this for my daughters birthday, I am so impressed I am ordering one for myself. Never have I looked through a cookbook and seen so many tasty reci...
READ MORE


Fab book!
Great book. Fantastic range of recipes. Have enjoyed all the ones I've made so far! Many more of them book marked to try!


A must-have cook book
After following the blog on FaceBook I pre-ordered this cook book. It didn't disappoint. Ingredients are 'normal' and anything special is used in other re...
READ MORE


Great recipes and easy to cook!
This recipe book is great, there are loads of different recipes to choose from, you can easily change and adapt them if needed. You don't have to be a good...
READ MORE


Pinch of Nom
Bought this when first released £10 great book,great value for money ,decided to buy my daughter one a few weeks later paid £15 in dunfermline ,just noti...
READ MORE


Nice but not naughty
At last a companion for The Hairy Dieters. Delicious meals minus the killer calories. We haven't tried one yet that we have not loved. We also like the fac...
READ MORE


Nommy
I very much dislike being in the kitchen; I don't enjoy cooking, nor am I very good at it. However, I'm so excited to try out some of the recipes from my n...
READ MORE


Interesting
Some recipes very good, some not to everybodies taste, some quite hard to follow and some that don't really work well. It would be nice if more everyday in...
READ MORE


Healthy eating
I'm definitely not known for my cooking but with this book I'm enjoying the recipes so much I can actually say I'm enjoying cooking and losing weight and f...
READ MORE


Yummy !
I have looked through this book cover to cover and the one word that comes to mind is YUMMY. I have often bought cookery books and found 2 or 3 things whic...
READ MORE


Excellent recipe book
Quick and efficient delivery service from Waterstone's. Lots of tasty interesting mouth watering recipes. Highly recommend.


Pinch of Nom
Excellent book I'm looking forward to trying all the recipes.


GREAT RECIPES - EASY COOKING
Love my PON cookbook. I have tried quite a few of the recipes which are easy to follow and its good to have a photo of what the dish should look like when...
READ MORE


Pinch of Nom
Lovely book, gorgeous recipes, very detailed easy recipes to follow. Different methods of cooking for most recipes. Lovely illustrations. Healthy recipes ...
READ MORE


Fabulous Cook Book
A great healthy eating cook book especially if you are following Slimming World or Weight Watchers Plans


so appetising
Will get your tastebuds going and weight shifting. Slimming World friendly and more than just a catalogue of recipes. Excellent photography too.


Best Recipe Book Ever
Usually a cookbook comes into our house and we'll think we're being adventurous trying 1 new recipe and will scout ingredient from obscure places and spend...
READ MORE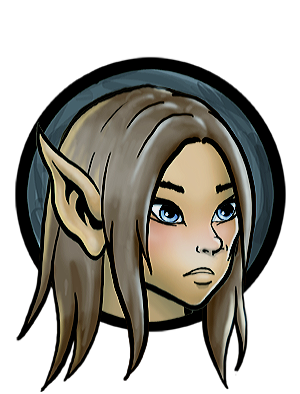 Pinch of Nom
What a great bok full of good ideas, and a recipe to try every day without repeating ingredients. A tresure for our food book case. Thankyou