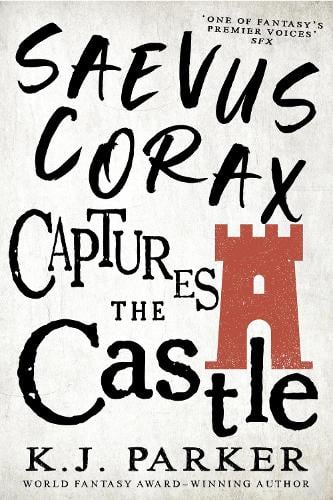 Saevus Corax Captures the Castle: Corax Book Two
Paperback 
Published on: 23/11/2023
Synopsis
FROM ONE OF THE MOST ORIGINAL VOICES IN FANTASY COMES A HEROIC TALE OF HONOR, FRIENDSHIP, AND BATTLEFIELD SALVAGE. It's important to look after your crew when you're in the battlefield salvage business. It's stressful work at the best of times, and although your employees are unlikely to be happy it makes sense to keep them alive. So when Saevus Corax finds himself having to capture a castle to stop his men from being killed, he has no choice but to give it a try. Needless to say, the conventional rules of siegecraft are unlikely to be followed.
Publisher:

Little, Brown Book Group

ISBN:

9780356515984

Number of pages:

352

Weight: 243g
Dimensions:

196 x 126 x 28 mm

Saevus Corax
Saevus Corax Captures the Castle is the second book in this series and continues from the first book. Parker does a great job of having each instalment sta...
READ MORE


The second in this entertaining historical fantasy trilogy
"It occurred to me that most scavengers keep from being prey by operating in flocks, or packs. Birds of a black feather flock together" My thanks to Lit...
READ MORE