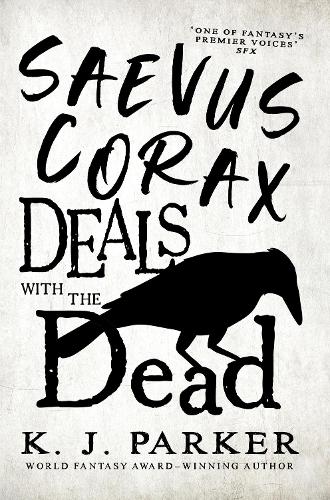 Saevus Corax Deals with the Dead: Corax Book 1
Paperback 
Published on: 05/10/2023
Synopsis
There's no formal training for battlefield salvage. You just have to pick things up as you go along. Swords, armour, arrows - and the bodies, of course. Over the years, Saevus Corax has picked up a lot of things. Some of them have made him decent money, others have brought nothing but trouble. But it's a living, and somebody has to deal with the dead. Something else that Saevus has buried is his past. Unfortunately, he didn't quite succeed. The first novel in a new epic fantasy trilogy from World Fantasy Award-winner K. J. Parker. For more from K. J. Parker, check out: The Siege Sixteen Ways to Defend a Walled City How to Rule an Empire and Get Away With It A Practical Guide to Conquering the World The Two of Swords The Two of Swords: Volume One The Two of Swords Volume Two The Two of Swords: Volume Three The Fencer Trilogy Colours in the Steel The Belly of the Bow The Proof House The Scavenger Trilogy Shadow Pattern Memory Engineer Trilogy Devices and Desires Evil for Evil The Escapement The Company The Folding Knife The Hammer Sharps
Publisher:

Little, Brown Book Group

ISBN:

9780356515977

Number of pages:

384

Weight: 260g
Dimensions:

196 x 124 x 26 mm

Saevus Corax
Saevus Corax Deals with the Dead is told in the first-person narrative. When we first meet Corax, it is after a battle. Corax, along with his company, are ...
READ MORE


Opening novel in an entertaining historical fantasy trilogy
"Just as I was about to leave the big tent, a voice called out a name, one I hadn't heard in years. … He said the name again; then, "It's me." I knew that,...
READ MORE