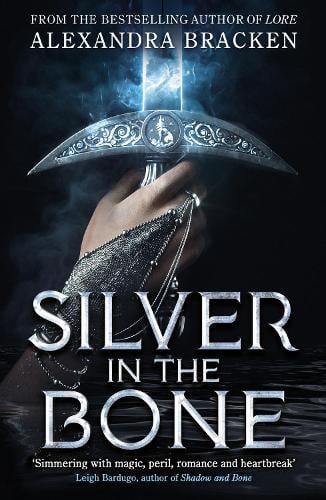 Silver in the Bone: Book 1
Alexandra Bracken

(author)
Hardback 
Published on: 04/04/2023

Epic quest with Arthurian Legends woven within
Tamsin Lark is a mortal with no magic abilities or the one sight. When her foster farther disappears on a quest she's left alone with her brother and throw...
READ MORE


Title of review? I love this book. That's the title.
I'd like to thank the publishers: Hachette and Quercus for sending me a review copy of this book! From page one I was hooked by the story, and having local...
READ MORE

Synopsis
From the No.1 New York Times bestselling author of Lore and The Darkest Minds trilogy comes this stunning series opener inspired by Arthurian legend and fuelled by love, revenge and pure adrenaline - cementing Alexandra Bracken's status as one of the top fantasy authors writing today. Tamsin Lark is a Hollower - breaking into the ancient crypts of dark sorceresses in search of the treasures inside. Rumours are swirling about a powerful ring from Arthurian legend, a ring that could free her brother, Cabell from a curse. But they aren't the only ones who covet it... As word spreads, greedy Hollowers start circling, and many would kill to have the ring for themselves. Tamsin is forced into an alliance with her rival Emrys, the last person she wants to rely on. Together, they dive headfirst into a vipers' nest of dark magic, and expose a deadly secret with the power to awaken ghosts of the past and shatter her last hope of saving her brother. Driven by love, revenge and pure adrenaline, this is the stunning new novel from one of the top fantasy authors writing today.
Publisher:

Hachette Children's Group

ISBN:

9781786542007

Number of pages:

576

Weight: 686g
Dimensions:

154 x 234 x 34 mm