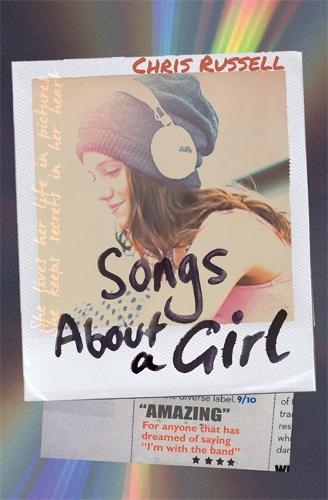 Songs About a Girl: Book 1 in a trilogy about love, music and fame
Paperback 
Published on: 28/07/2016
Synopsis
Heartbreak, romance, fame and pop music - for anyone who's ever dreamed of saying 'I'm with the band'. From a Zoella Book Club friend. Charlie Bloom never wanted to be 'with the band'. She's happiest out of the spotlight, behind her camera, unseen and unnoticed. But when she's asked to take backstage photos for hot new boy band, Fire&Lights, she can't pass up the chance. Catapulted into a world of paparazzi and backstage bickering, Charlie soon becomes caught between gorgeous but damaged frontman Gabriel West and his boy-next-door bandmate, Olly Samson. Then, as the boys' rivalry threatens to tear the band apart, Charlie stumbles upon a mindblowing secret, hidden in the lyrics of their songs ... 'A thoroughly absorbing tale of family relationships, friendship and betrayal. Fans of Non Pratt will love it' - School Librarian 'The ending was a fantastic cliff-hanger and definitely has me eager for more - WHEN WILL THE SEQUEL BE IN MY LIFE?' - Queen of Teen Fiction 'Songs About a Girl is more than music, its about growing up, dealing with issues that others face every day, its about becoming a stronger person for yourself and never giving up on your dream. It's a book that you can fall into and never want it to end, and I really need the next installment now please' - Much Loved Books
Publisher:

Hachette Children's Group

ISBN:

9781444929157

Number of pages:

496

Weight: 430g
Dimensions:

198 x 130 x 37 mm

Fun for all ages
I don't think I've felt like this for a book in a while. I flew through this book and it definitely didn't feel like it was nearly 500 pages. There were ...
READ MORE


"Bright, Bubbly & A Huge Amount Of Fun"
"Songs About a Girl" is an amazing read that combines many wonderful elements such as adventure, surprise, mystery, fame and romance which makes the book b...
READ MORE