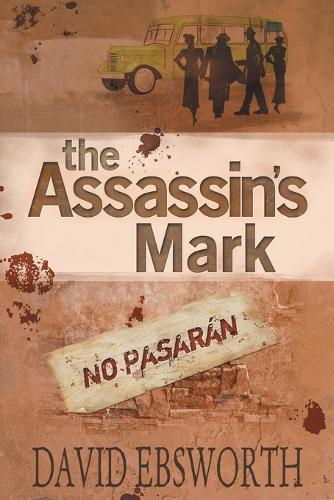 The Assassin's Mark: A Novel of the Spanish Civil War
Paperback 
Published on: 20/03/2013
Synopsis
September 1938. Spain's Civil War has been raging for two years, the outcome still in the balance. But rebel General Franco is so confident of winning that he has opened up battlefield tourism along the country's north coast. Jack Telford, a left-wing reporter, finds himself with an eccentric group of touristson one of the War Route's yellow Chrysler buses. Driven by his passion for peace, Telford attempts to uncover the hidden truths beneath the conflict. But Jack must contend first with his own gullibility, the tragic death of a fellow passenger, capture by Republican guerrilleros, a final showdown at Spain's most holy shrine and the possibility that he has been badly betrayed. Betrayed and in serious danger.
Publisher:

SilverWood Books Ltd

ISBN:

9781781321003

Weight: 492g
Dimensions:

229 x 152 x 18 mm

A smashing read !
David Ebsworth goes from strength to strength - this book is an action-packed, sexy spy thriller, so vividly written that you feel like you're watching a f...
READ MORE


Excellent research and great mystery
Firstly I must thank Ebsworth not only for providing a complimentary copy of this book in return for an honest review, but also for having immense patience...
READ MORE


Great foolow up to the Jacobite Apprentice!
A really good read - I couldn't put it down. It combines some great historical information on the Spanish Civil war and the politics and tensions of the ti...
READ MORE


Well worth reading!
I thoroughly enjoyed reading this. I was impressed by the author's ability to recreate an authentic sense of the '30s and also to give me a real feeling of...
READ MORE


Superb
An action-packed spy thriller. Wasn't sure what to expect, but was far from disappointed. The Jacobite's Apprentice is next on my list. A great read David.