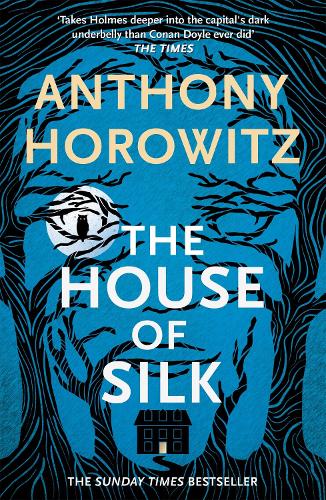 The House of Silk: The Bestselling Sherlock Holmes Novel
Anthony Horowitz

(author)
Paperback 
Published on: 27/12/2018
Synopsis
'Horowitz has captured Holmes Heaven' THE TIMES THE HOUSE OF SILK was the first official new Sherlock Holmes mystery and a SUNDAY TIMES bestseller from the author of MAGPIE MURDERS THE GAME'S AFOOT . . . It is November 1890 and London is gripped by a merciless winter. Sherlock Holmes and Dr Watson are enjoying tea by the fire when an agitated gentleman arrives unannounced at 221b Baker Street. He begs Holmes for help, telling the unnerving story of a scar-faced man with piercing eyes who has stalked him in recent weeks. Intrigued, Holmes and Watson find themselves swiftly drawn into a series of puzzling and sinister events, stretching from the gas-lit streets of London to the teeming criminal underworld of Boston and the mysterious 'House of Silk' . . .
Publisher:

Orion Publishing Co

ISBN:

9781409182771

Number of pages:

400

Weight: 279g
Dimensions:

196 x 128 x 26 mm

Loved it
Such an exciting read. Would definitely recommend to a friend.


Amazing!!
I love the original Sherlock books by Arthur Conan Doyle and thought that the 'House of Silk' shows readers a different side of Sherlock Holmes and his rel...
READ MORE


Not for me
This book contributed to my losing interest in Horowitz. It's not badly written, he captures the characters well but I just didn't like the plot. It just ...
READ MORE