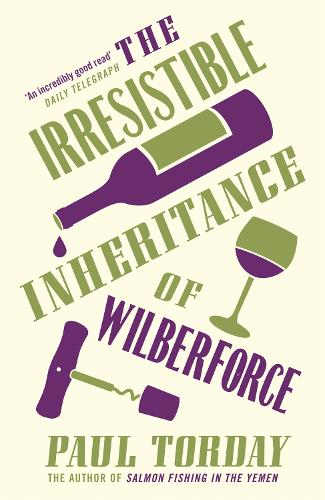 The Irresistible Inheritance Of Wilberforce
Paperback 
Published on: 01/09/2008
Synopsis
From the bestselling author of the Richard & Judy selected SALMON FISHING IN THE YEMEN. Late one summer evening, Wilberforce - rich, young, and work-obsessed - makes a detour on his way home to the vast undercroft of Caerlyon Hall, and the domain of Francis Black, a place where wine, hospitality and affection flow freely. Through Francis, Wilberforce is initiated into a life rich in the promise of friendship and adventure, where, through his new set of friends, the possibility of finding acceptance, and even falling in love, seems finally to be within his reach. Wilberforce becomes a willing pupil to Francis, and in the cellars of Caerlyon he nurtures a new-found passion for wine. But even the finest wine can leave a bitter aftertaste, and Wilberforce will learn the undercroft's unpalatable secrets, and that passion comes at a price ...
Publisher:

Orion Publishing Co

ISBN:

9780753823156

Number of pages:

336

Weight: 260g
Dimensions:

196 x 128 x 24 mm

The Irresistible Inheritance of Wilberforce
Excellent read, the unusual chronology of the plot keeps you interested.


Great yummy read
A lovely light hearted look at a serious problem of so many of todays society. The novel is written from today and travels backwards in time. This worked f...
READ MORE


Excellent read
Having read The Legend of Hartlepool Hall first it was wonderful to encounter the same characters again in this book. The description of wines, the alcohol...
READ MORE


Gorgeous gorgeous gorgeous!
I ADORE this book and the ending had me feeling about 20 different emotions at once