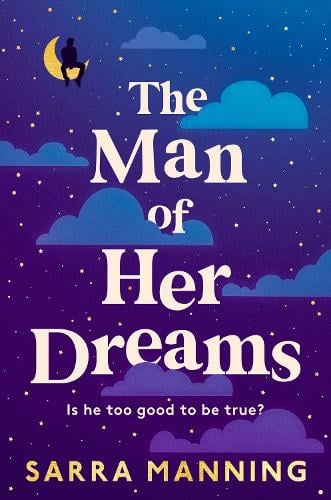 The Man of Her Dreams: the brilliant new rom-com from the author of London, With Love
Hardback 
Published on: 09/11/2023
Synopsis
'Romantic, funny, sweet and sexy' MARIAN KEYES 'The funny, clever, deeply romantic, sinfully sexy, devastatingly heartbreaking, perfectly uplifting book of your dreams' CRESSIDA MCLAUGHLIN 'A very swoony, sexy, warm read' CESCA MAJOR Is he too good to be true? Meet Theo. Handsome, sexy, funny. kind. And he can cook. He's literally the man of Esme's dreams. But Esme's sensible enough to know that you can't just manifest your perfect boyfriend then have him turn up on your doorstep. Or can you? All your favourite authors love SARRA MANNING! 'A VERY special book. GORGEOUS, real believable and BEAUTIFUL' - Marian Keyes 'Wonderful - romantic, sexy, moving and impossible to put down' - Louise O'Neill 'Sexy, heartfelt, funny and fresh' - Laura Jane Williams 'Epically romantic yet utterly relatable' - Holly Miller 'Beautiful' - Lindsey Kelk
Publisher:

Hodder & Stoughton

ISBN:

9781399707831

Number of pages:

368

Weight: 580g
Dimensions:

238 x 158 x 38 mm

Brilliant
Having been a fan of Manning's writing for a long while, this book didn't disappoint. It's funny, romantic and spicy in equal measures. Esme is a quirky he...
READ MORE


A dreamy, funny, sexy and uplifting romcom
"I've already said, you've been in my head for years. Like a fantasy boyfriend. A sweet smorgasbord of all the qualities I'd want in an ideal man." The ...
READ MORE