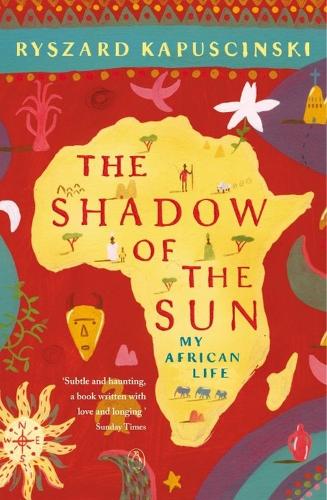 The Shadow of the Sun: My African Life
Ryszard Kapuscinski

(author)
,
Klara Glowczewska

(translator)
Paperback 
Published on: 28/03/2002
Synopsis
'Only with the greatest of simplifications, for the sake of convenience, can we say Africa. In reality, except as a geographical term, Africa doesn't exist'. Ryszard Kapuscinski has been writing about the people of Africa throughout his career. In astudy that avoids the official routes, palaces and big politics, he sets out to create an account of post-colonial Africa seen at once as a whole and as a location that wholly defies generalised explanations. It is both a sustained meditation on themosaic of peoples and practises we call 'Africa', and an impassioned attempt to come to terms with humanity itself as it struggles to escape from foreign domination, from the intoxications of freedom, from war and from politics as theft.
Publisher:

Penguin Books Ltd

ISBN:

9780140292626

Number of pages:

336

Weight: 234g
Dimensions:

198 x 129 x 15 mm

"....Brightness everywhere. Everywhere, the sun. Just yesterday, an autumnal London was drenched in rain...."
The Shadow of the Sun by Ryszard Kapuscinski is an aspirational and insightful journal of 'Africa and its people.' The author endears himself -and the outc...
READ MORE


Compelling, eye-opening and revelatory
This was my first encounter with Kapuściński, though he was well-known to my Polish wife. Kapuściński first visited Africa in 1957 and returned many times ...
READ MORE