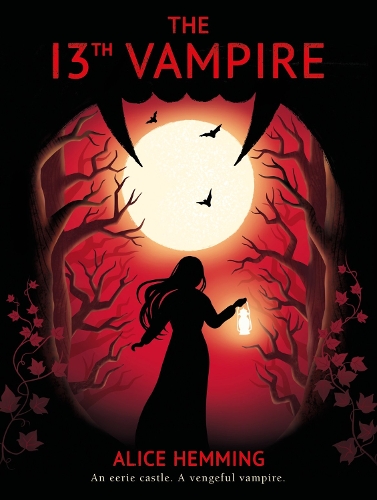 The Thirteenth Vampire
Alice Hemming

(author)
,
Kayt Bochenski

(illustrator)
Paperback 
Published on: 14/09/2023
Synopsis
  From Alice Hemming, the bestselling author of The Dark Unicorn series, comes a brand-new story filled with vampires and a mystery only one girl can solve. The town of Valesti was once rumoured to be the home to a family of twelve vampires who wreaked havoc on the towns people. Until, that is, hunters came to kill them all. At least, they thought they'd killed them all . . . Years later, the rumours are mostly forgotten but some persist - especially those around Castle Bezna , where a mysterious countess lives. Over the years, the countess has enlisted village girls to be her companions, but none of the girls have returned. But when a girl named Vivi decides that the promise of an education and boarding is too great an opportunity to turn down, she packs up her belongings and starts work in the dusty old castle. But soon Vivi starts to wonder if the legend of the thirteenth vampire could be true. Can she prove the vampires existence, or will she join the long list of girls never to return from Castle Bezna . . . ? Alice Hemming is a trusted author - her previous book, The Midnight Unicorn, was selected for the 2023 Summer Reading Challenge Enchanting dark fairy tales with fearsome villains and inspiring heroines Perfect for fans of Skandar series Great for 10+ readers who love fairy tales and Disney
Publisher:

Scholastic

ISBN:

9780702323614

Number of pages:

400

Weight: 460g
Dimensions:

190 x 146 x 22 mm

A brilliantly spooky read
In this modern age, where most children are technology-obsessed and a huge amount of their entertainment comes at the flick of a switch or the swipe of a s...
READ MORE


Twist and turns in this scary book for uks2+, Strong female lead character.
The book is set in the past. When Vivi's mother dies Vivi has to go and live with her Aunt Ina far from her home. She works with her cousin Dol in the fam...
READ MORE