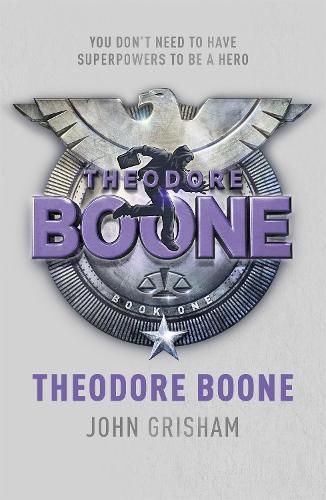 Theodore Boone: Theodore Boone 1
Paperback 
Published on: 03/03/2011
Synopsis
Half the man, twice the lawyer. In the small city of Strattenburg, there are many lawyers, and though he's only thirteen years old, Theo Boone thinks he's one of them. Theo knows every judge, policeman, court clerk - and a lot about the law. He dreams of being a great trial lawyer, of a life in the courtroom. But Theo finds himself in court much sooner than he expected. Because he knows so much - maybe too much - he is suddenly dragged into the middle of a sensational murder trial. A cold-blooded killer is about to go free, and only Theo knows the truth. The stakes are high, but Theo won't stop until justice is served. ******************* What readers are saying about THEODORE BOONE 'I thoroughly enjoyed the story' - 5 stars 'Brilliant' - 5 stars 'A great read' - 5 stars 'I loved it' - 5 stars 'Fantastic series' - 5 stars
Publisher:

Hodder & Stoughton

ISBN:

9781444714500

Number of pages:

288

Weight: 251g
Dimensions:

197 x 132 x 21 mm
Something Different from Grisham
I have read seven books from Grisham and this one hasn't disappointed. I thought the story really flowed and if you are looking for a quick read, then I gi...
READ MORE

Why take out the oomph?
I'll read almost anything. And lets be honest teen fiction has done a great job of crossing over into adults' briefcases and on to our bedside tables. So w...
READ MORE