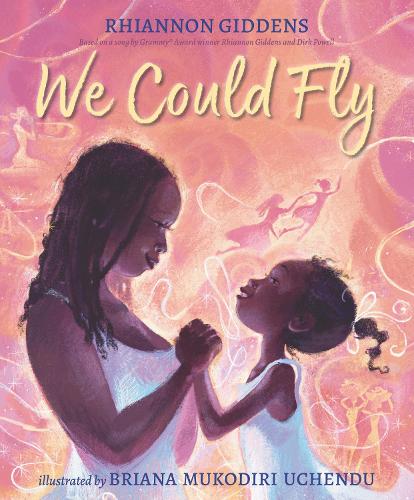 We Could Fly
Rhiannon Giddens

(author)
,
Briana Mukodiri Uchendu

(illustrator)
Hardback 
Published on: 02/11/2023
Synopsis
In a companion to Build a House, Rhiannon Giddens – Grammy Award winner and co-founder of the Carolina Chocolate Drops – gives wing to a moving tale of grace and transcendence, with acclaimed artist Briana Mukodiri Uchendu. At a sparrow's urging, a young girl feels a mysterious trembling in her arms, a lightness in her feet, a longing to be free. Her mother tells her that her Granny Liza experienced the same, as did many of their people before her. Perhaps it's time, Mama says, to slip the bonds of earth and join the journey started long ago? To hold each other tight and rise? Drawing on song lyrics, which in turn draw on a heritage of African folklore, this incantatory dialogue between a mother and daughter paired with startlingly beautiful illustrations celebrates love, resilience and the spiritual power of the "old-time ways" – tradition and shared cultural memory – to sustain and uplift.
Publisher:

Walker Books Ltd

ISBN:

9781529517811

Number of pages:

32

Weight: 235g
Dimensions:

240 x 203 x 13 mm