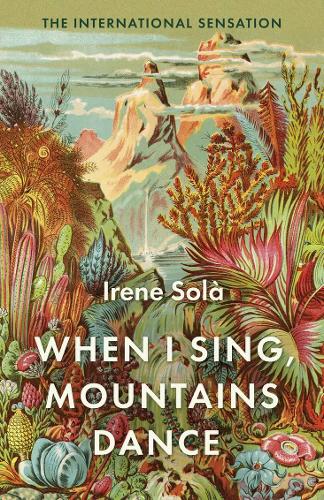 When I Sing, Mountains Dance
Irene Solà

(author)
,
Mara Faye Lethem

(translator)
Hardback 
Published on: 03/03/2022

Simply wonderful..
The story opens up near a village in the Pyrenees, Domenec father and poet is struck by lightning as he picks black chanterelles. After his untimely demise...
READ MORE


Utterly unique and fascinating!
Thanks to Granta Publications for sending me a proof copy in exchange for an honest review, which you can find below. This is one of the most unique novel...
READ MORE

Synopsis
When Domenec - mountain-dweller, father, poet, dreamer - dies suddenly, struck by lightning, he leaves behind two small children, Mia and Hilari, to grow up wild among the looming summits of the Pyrenees and the ghosts of the Spanish civil war. But then Hilari dies too, and his sister is forced to face life's struggles and joys alone. As the years tumble by, the inhabitants of the mountain - human, animal and other - come together in a chorus of voices to bear witness to the sorrows of one family, and to the savage beauty of the landscape. This remarkable English-language debut is lyrical, mythical, elemental, and ferociously imaginative.
Publisher:

Granta Books

ISBN:

9781783787142

Number of pages:

208

Weight: 285g
Dimensions:

204 x 135 x 21 mm