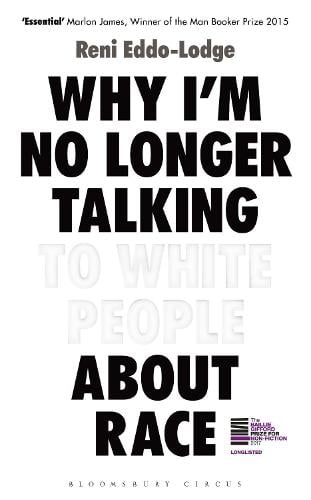 Why I'm No Longer Talking to White People About Race
Hardback 
Published on: 01/06/2017
Synopsis
Longlisted for the Baillie Gifford Prize for Non-Fiction 2017 I'm no longer engaging with white people on the topic of race. Not all white people, just the vast majority who refuse to accept the legitimacy of structural racism and its symptoms... You can see their eyes shut down and harden. It's like treacle is poured into their ears, blocking up their ear canals. It's like they can no longer hear us. In 2014, award-winning journalist Reni Eddo-Lodge wrote about her frustration with the way that discussions of race and racism in Britain were being led by those who weren't affected by it. She posted a piece on her blog, entitled: 'Why I'm No Longer Talking to White People About Race'. Her words hit a nerve. The post went viral and comments flooded in from others desperate to speak up about their own experiences. Galvanised by this clear hunger for open discussion, she decided to dig into the source of these feelings. Exploring issues from eradicated black history to the political purpose of white dominance, whitewashed feminism to the inextricable link between class and race, Reni Eddo-Lodge offers a timely and essential new framework for how to see, acknowledge and counter racism. It is a searing, illuminating, absolutely necessary exploration of what it is to be a person of colour in Britain today.
Publisher:

Bloomsbury Publishing PLC

ISBN:

9781408870556

Number of pages:

272

Weight: 398g
Dimensions:

216 x 135 mm

Absolutely fantastic! Vital read about the issues of race in the UK
This book is truly wonderful! The author covers many subjects: perception of race in the UK, UK's black history & examples of institutional racism, the iss...
READ MORE


A reality check
Listened to the audio book: I found this very informative and enlightening. It's highlight my own ignorance which I've been oblivious to. I'm still proc...
READ MORE