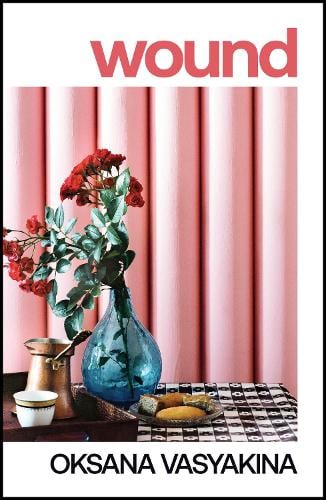 Wound
Oksana Vasyakina

(author)
,
Elina Alter

(translator)
Hardback 
Published on: 03/08/2023

How Death Makes Us Look At Life Afresh
A woman's mother dies and she decides that she must take her ashes back to Siberia, where she was born. The story revolves around this journey but darts ba...
READ MORE


A Grief observed
A form bending adventure that crosses alot of essay and poetic boundaries as a young Russian queer poetess explores the death of their mother. The writing ...
READ MORE

Synopsis
A breathtaking novel of grief, love, creativity and a young woman's queer and artistic awakening. In the days after her mother's death from breast cancer, Oksana, a young queer poet, decides to return her mother's ashes to their working-class hometown in Siberia. It is a journey home that will take her through the raw, almost dreamlike emotions of early grief through to an acceptance of the wound that death leaves behind. As she navigates the rituals of parting, Oksana feels her way through memory and heartache with a wry humour, reflecting on her complex relationship with her mother and on her own experiences of love, loss, sexuality and the search for home. Powerful, lyrical and precise, this extraordinary debut is a novel which blurs the line between reality and creation. Wound is both an exploration of grief and a journey towards love, happiness and creative fulfilment. Translated from the Russian by Elina Alter "This is not just an amazing novel, extremely frank, extremely accurate and extremely addictive, but, perhaps, a book about finding happiness" The Blueprint "Wound is a poet's novel . . . a primer on feminist thought for readers with Pushkin in their veins" European Review of Books
Publisher:

Quercus Publishing

ISBN:

9781529423242

Number of pages:

304

Weight: 420g
Dimensions:

218 x 140 x 34 mm