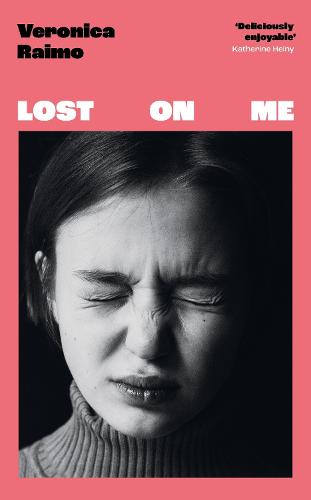 Lost on Me
Veronica Raimo

(author)
,
Leah Janeczko

(translator)
Hardback 
Published on: 03/08/2023
Synopsis
Vero has grown up in Rome with her eccentric family: an omnipresent mother who is devoted to her own anxiety, a father ruled by hygienic and architectural obsessions, and a precocious genius brother at the centre of their attention. As she becomes an adult, Vero's need to strike out on her own leads her into bizarre and comical situations: she tries (and fails) to run away to Paris at the age of fifteen; she moves into an unwitting older boyfriend's house after they have been together for less than a week; and she sets up a fraudulent (and wildly successful) street clothing stall to raise funds to go to Mexico. Most of all, she falls in love - repeatedly, dramatically, and often with the most unlikely and inappropriate of candidates. As she continues to plot escapades and her mother's relentless tracking methods and guilt-tripping mastery thwart her at every turn, it is no wonder that Vero becomes a writer - and a liar - inventing stories in a bid for her own sanity. Narrated in a voice as wryly ironic as it is warm and affectionate, Lost on Me seductively explores the slippery relationship between deceitfulness and creativity (beginning with Vero's first artistic achievement: a painting she steals from a school classmate and successfully claims as her own). Deceptively simple, its tenderness offset by moments of cool brutality, Lost on Me is a masterwork of human observation.
Publisher:

Little, Brown Book Group

ISBN:

9780349017662

Number of pages:

224

Weight: 337g
Dimensions:

220 x 144 x 28 mm

Humorous and witty take on life
I received a copy of this book in return for an honest review. Veronica lives in Rome and is raised by a health freak, hypochondriac father and an anxiety...
READ MORE


A quirky, moving and at times funny story
" In my family, each of us has our own way of sabotaging memory out of self interest " writes Veronika in her autobiographical tale of growing up . This is...
READ MORE


Lost on me
Absolutely hilarious I can see so many of the quirks and eccentricities of my own family. Speed read through this it really was so good


Recommended for fans of Fleabag
LOST ON ME throws the reader headfirst into the story, sucking the reader in from the very first sentence. It is perhaps best described as a coming-of-age ...
READ MORE


enjoyable writing style
I can't quite decide what to make of this book. I liked Ms Raimo's writing style, it felt like a breezy telling of a life story through the eyes of a very ...
READ MORE