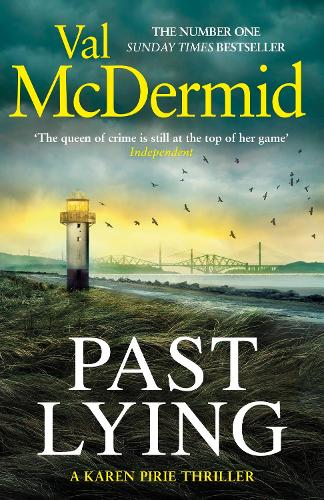 Past Lying
Hardback 
Published on: 12/10/2023
Synopsis
Edinburgh, haunted by the ghosts of its many writers, is also the cold case beat of DCI Karen Pirie. So she shouldn't be surprised when an author's manuscript appears to be a blueprint for an actual crime. Karen can't ignore the plot's chilling similarities to the unsolved case of an Edinburgh University student who vanished from her own doorstep. The manuscript seems to be the key to unlocking what happened to Lara Hardie, but there's a problem: the author died before he finished it. As Karen digs deeper, she uncovers a spiralling game of betrayal and revenge, where lies are indistinguishable from the truth and with more than one unexpected twist.
Publisher:

Little, Brown Book Group

ISBN:

9781408729076

Number of pages:

464

Weight: 703g
Dimensions:

236 x 162 x 40 mm

Like being reunited with old friends!
Karen Pirie is back and better than ever! Set during lockdown, enough time has passed for the reader to immerse themselves in that strange time once again...
READ MORE


Pirie Returns, guns blazing!
Clever, whip-crackingly sharp and always original, Past Lying sees the very welcome return of Karen Pirie and her cold case team. Another Edinburgh-set thr...
READ MORE


DO NOT MISS IT! IT IS HER BEST YET!
This is her best yet. The twists are just amazing.


Pages fly by
4.5 stars. Past Lying features the return of Karen Pirie during the beginning of Covid and its lockdown. Karen is sent a deceased author's manuscript...
READ MORE


Brilliant
It is Spring 2020, and Scotland is in lockdown as the world faces the Covid-19 pandemic. DCI Karen Pirie has decided to sit out the lockdown in her partner...
READ MORE