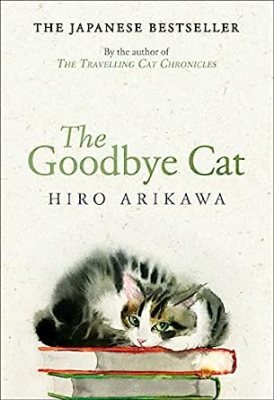 The Goodbye Cat
Hiro Arikawa

(author)
,
Philip Gabriel

(translator)
Paperback 
Published on: 12/10/2023
Synopsis
Against changing seasons in Japan, seven cats weave their way through their owners' lives ... A needy kitten rescued from the recycling bin teaches a new father how to parent his own human baby; a colony of wild cats on a holiday island shows a young boy not to stand in nature's way; a family is perplexed by their cat's devotion to their charismatic but uncaring father; a woman curses how her cat constantly visits her at night; and an elderly cat, Kota, hatches a plan to pass into the next world as a spirit so that he and his owner may be together for ever. Bursting with empathy and love, The Goodbye Cat explores the unstoppable cycle of life as we see how the steadiness and devotion of a well-loved cat never lets us down. A huge bestseller in Japan, every page is a joyous celebration of cats and how we cannot resist sharing our lives with them. Includes seven beautiful cat-drawings.
Publisher:

Transworld Publishers Ltd

ISBN:

9780857529138

Number of pages:

256

Weight: 222g
Dimensions:

198 x 127 x 19 mm

A great book for Cat lovers
This is a wonderful book with multiple stories running through it that finally loop back in the end. The stories are delightful and a must for cat lovers. ...
READ MORE


A delightful collection of seven tales of Japanese cats and their humans
My thanks to Random House U.K. Transworld Doubleday for an eARC via NetGalley of 'The Goodbye Cat' by Hiro Arikawa. It was translated from the Japanese by ...
READ MORE


A Purrfect Masterpiece
"The Goodbye Cat" by Hiro Arikawa is an absolute masterpiece that touched my heart in the most profound way. Against the backdrop of changing seasons in Ja...
READ MORE


Purrfect
The Travelling Cat Chronicles is one of my favourite books of recent years, so I was delighted to hear that Hiro had written The Goodbye Cat. It's a collec...
READ MORE


Like an onion
Like an onion, it has so many layers. This is a wonderful book and the different threads of stories keep you immersed as a reader. Wonderfully written too