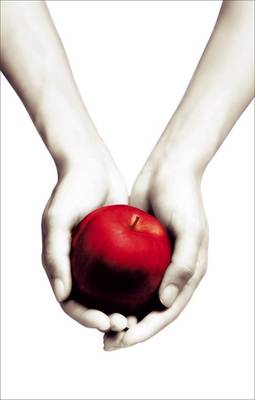 Twilight: Twilight, Book 1
Paperback 
Published on: 14/10/2010
Synopsis
When Isabella Swan moves to the gloomy town of Forks and meets the mysterious, alluring Edward Cullen, her life takes a thrilling and terrifying turn. With his porcelain skin, golden eyes, mesmerising voice, and supernatural gifts, Edward is both irresistible and impenetrable. Up until now, he has managed to keep his true identity hidden, but Bella is determined to uncover his dark secret.What Bella doesn't realise is that the closer she gets to him, the more she is putting herself and those around her at risk. And it might be too late to turn back . . .Deeply seductive and irresistibly compelling, TWILIGHT is a love story that will stay with you long after you have turned the final page.
Publisher:

Little, Brown Book Group

ISBN:

9781907410482

Number of pages:

464

Weight: 364g
Dimensions:

196 x 128 x 30 mm

You can't help but be drawn in!
How to review this book...My first thought is that the story itself is brilliant. The writing not so brilliant. Stephenie Meyer's idea is genius but you ca...
READ MORE


my fave of all time
this is a must read i have read these books at least 5 times, if you have watched the films please read the books they are so much better. my husband tells...
READ MORE


Brilliant
I loved reading this book. Having already watched the film and enjoyed that so much i read the book expecting it to equally compare...it was so much more! ...
READ MORE


must read!
i was really immpressed with this book it gripped you straight away and right till the end would recomend this to everybody


Wow!
I ordered all four books with the white front cover, red back cover and red edging to the pages. All I can say is Wow! They are stunning. The perfect gift....
READ MORE