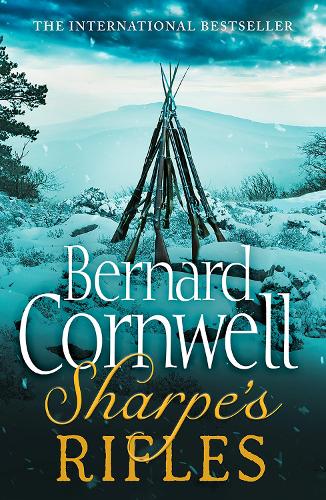 Sharpe's Rifles: The French Invasion of Galicia, January 1809
Bernard Cornwell

(author)
Paperback 
Published on: 15/09/2011
Synopsis
*SHARPE'S COMMAND, the brand new novel in the global bestselling series, is available to pre-order now* Lieutenant Richard Sharpe and a detachment of riflemen join the assault of a strong French force holding the Holy City of Santiago de Compostela. Lieutenant Richard Sharpe and a detachment of Riflemen are cut off from the rest of the army and surrounded. Their only hope of escape is to accept the help of the Spanish, but this assistance comes at a price: to join the assault on the holy city of Santiago de Compostela, held by a strong French force. There is little Sharpe would enjoy more. Soldier, hero, rogue – Sharpe is the man you always want on your side. Born in poverty, he joined the army to escape jail and climbed the ranks by sheer brutal courage. He knows no other family than the regiment of the 95th Rifles whose green jacket he proudly wears.
Publisher:

HarperCollins Publishers

ISBN:

9780007425860

Number of pages:

352

Weight: 250g
Dimensions:

198 x 129 x 22 mm

Excellent storytelling!
Excellent historical fiction, my favourite Sharpe book yet! Having read the first five books I was eager to continue on reading in the series! Sharpe's Rif...
READ MORE


Good
I read a few of bernard cornwell's books after reading his first arthurian novel, winter king. Now I loved the Arthur trilogy but although I enjoyed some o...
READ MORE